School Council
One pupil from each year group represents his/her class on the School Council. The children are elected to the School Council by their peers. Our council meets every two weeks on a Tuesday morning. During our meetings we discuss and debate whole school issues and ideas put forward by each class or teachers. Outcomes are then discussed further with teachers and decisions are fed back by the council members to each class.
The enthusiastic members of the School Council 2017/18
Children in Need 2017
Fun times on Children in Need day whilst raising money
to support a good cause!
Toy stalls, cake sale, face painting and a baking competition!
Our 2016/17 School Councillors
Meet our new School council members!
2014/2015 School Council Team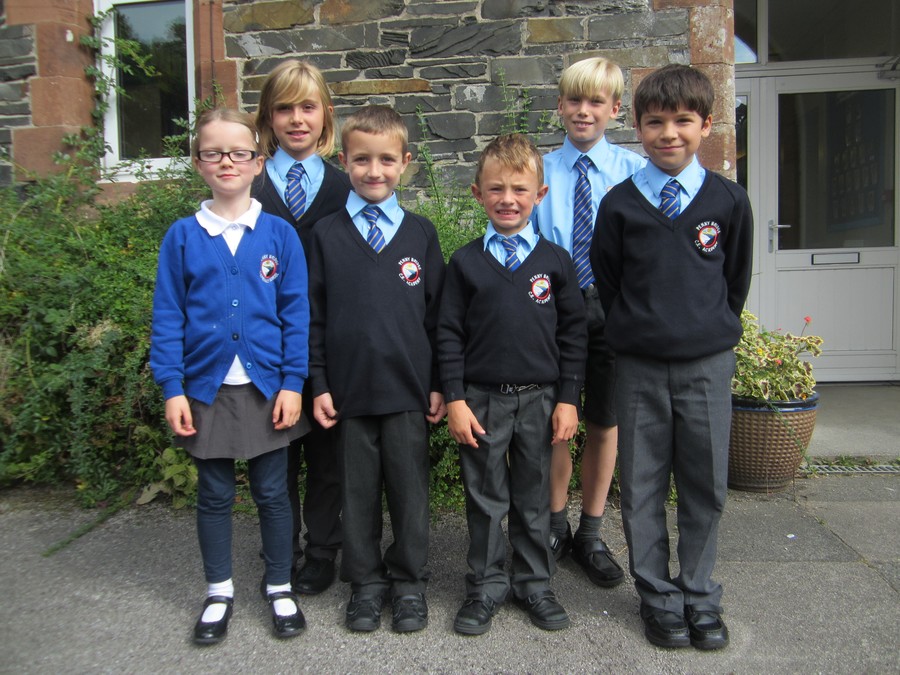 What do I like the most about being a School Councillor?
"I like being a school councilor because we contribute with new ideas for the school."
Jaden, Year 2
"I like being in the school council because you get to share your ideas. I also enjoy special days such as Pudsy Day, Red Nose Day because it is fun and we raise money and help other children."
Eleanor, Year 3
"I really enjoy running tuck shop on Friday mornings."
Tristan, Year 4
"It is really fun being in the school council because I helped organise special days and events."
Freya, Year 5
"It is good being a school council member because you represent pupils' ideas and thoughts about what to do or change. Also, you have to be an exemplary pupil as other children look up to you."
Tom, Year 6
Suggestion Box

A Suggestion Box is available for all pupils to contribute their ideas, observations and suggestions. The box is checked before each School Council meeting and all contributions considered and discussed.
Tuck Shop
Every Friday, during morning break the School Council run a healthy food tuck shop. Children may bring some change and buy a snack. The profit made from the tuck shop is used to buy school resources and support charities.
Special Days
Children in Need
For Children in Need 2013 we had a non-uniform day and enjoyed a Superheroes Feast at lunch time. At break time we had a cake and a toy stall followed by a Disco in the afternoon. During the week we had a 'PUDSEY SAVES THE DAY'comic strip competition and a Pudsey word search competition.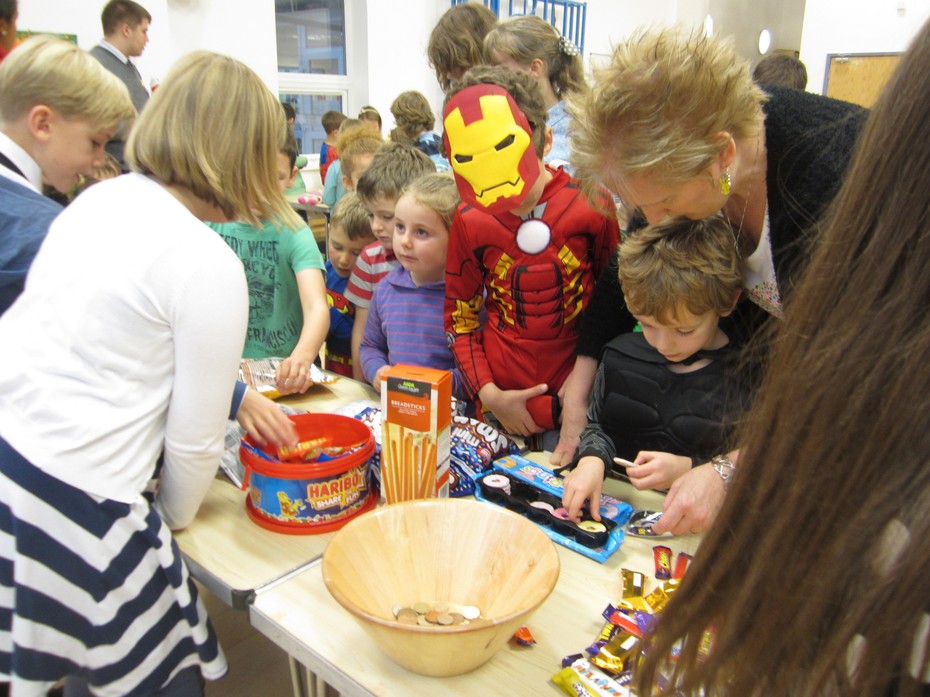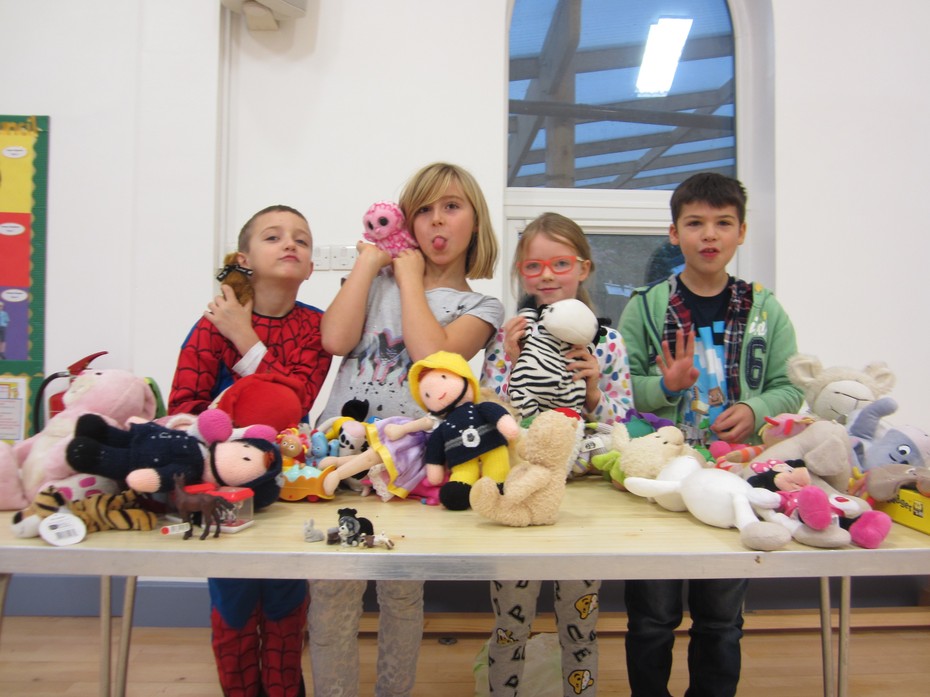 VIP Badge
Following a suggestion by a pupil the School Council introduced a customised VIP badge for a child in each class. The badge has been designed by Evie Mcmullen in year 5. This VIP badge is awarded weekly by the class teacher to the student that shows enthusiasm, has a positive attitude towards learning and puts effort into work.
Friendship Friday
Friendship Friday has been promoted by the School Council in order to encourage existing friendships or new friendships to form across the whole school. The first session took place Friday, 3rd of October after lunch, from 1-1.30pm. These sessions will be held once every half term. Children are encouraged to bring in a special item to share with others during these session, discuss different topics and if time allows play a 'getting to know each other', simple team building game is small groups.
School Council Exchange
On Monday, 18th of May we hosted our first School Council Exchange. Five schools from the area attended, Croftlands, St Mary's, Ireleth, Broughton and Tebay Primary Schools. The children had a brilliant time exchanging ideas, sharing good practice and discussions. We are hoping that this will be a termly or half termly event in the future to develop partnerships and make our School Councils more efficient and effective.
School Council Exchange Agenda