World Book Day 2008
WORLD BOOK DAY
On World Book Day the whole of Penny Bridge School visited the Library at Ulverston. All the children enrolled and become members of the Library and chose a book to take home.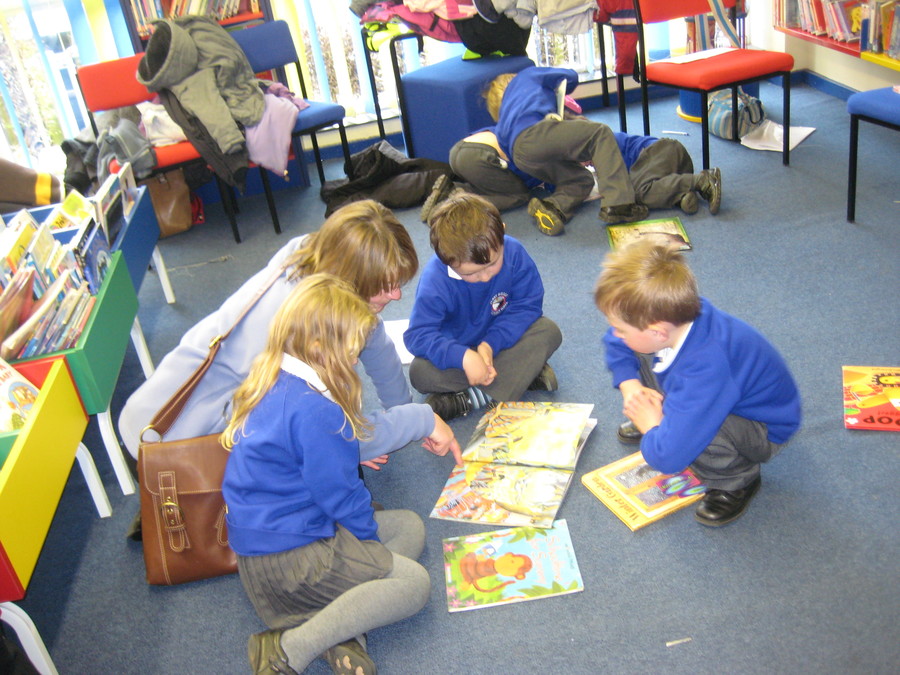 We shared books in the library.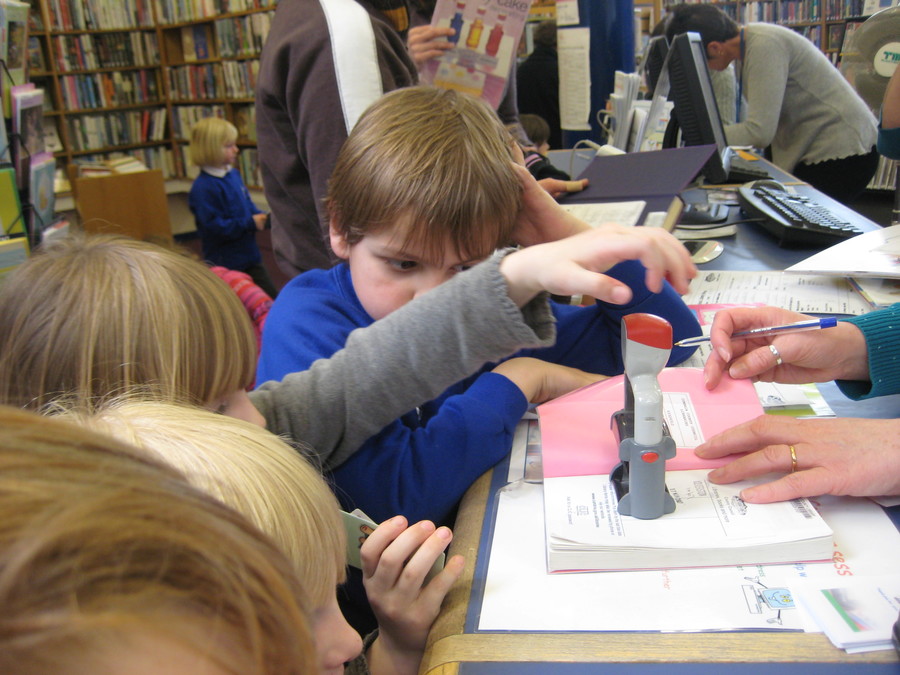 We stamped our own books with the date stamp - for when the books had to be returned.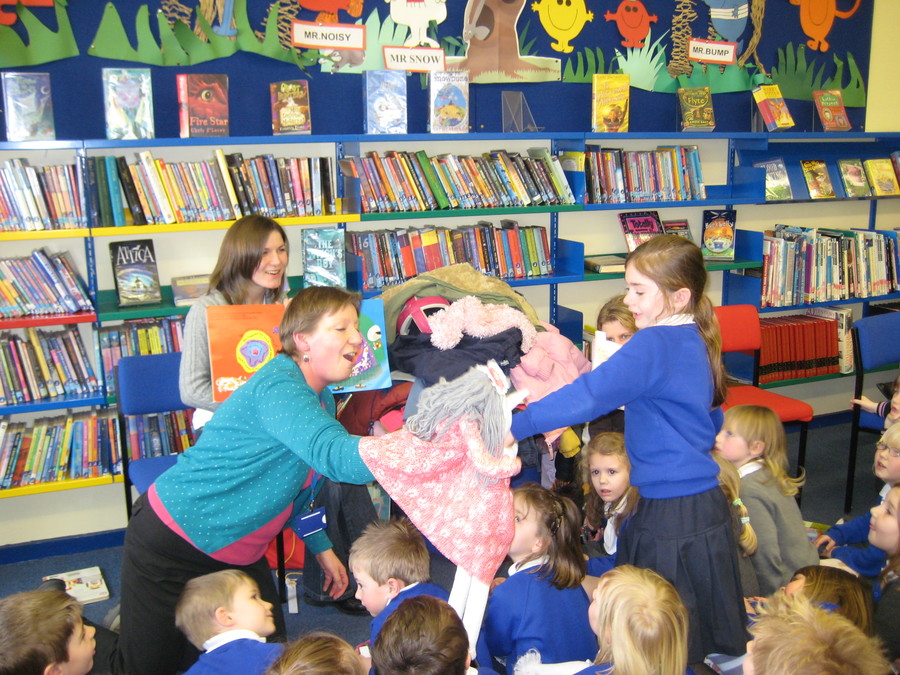 Emma and Frances, the Librarians read us "There was an Old Woman who swallowed a Fly" using a story sack.