The Penny B Paper!
'Written By the Pupils, For the Pupils''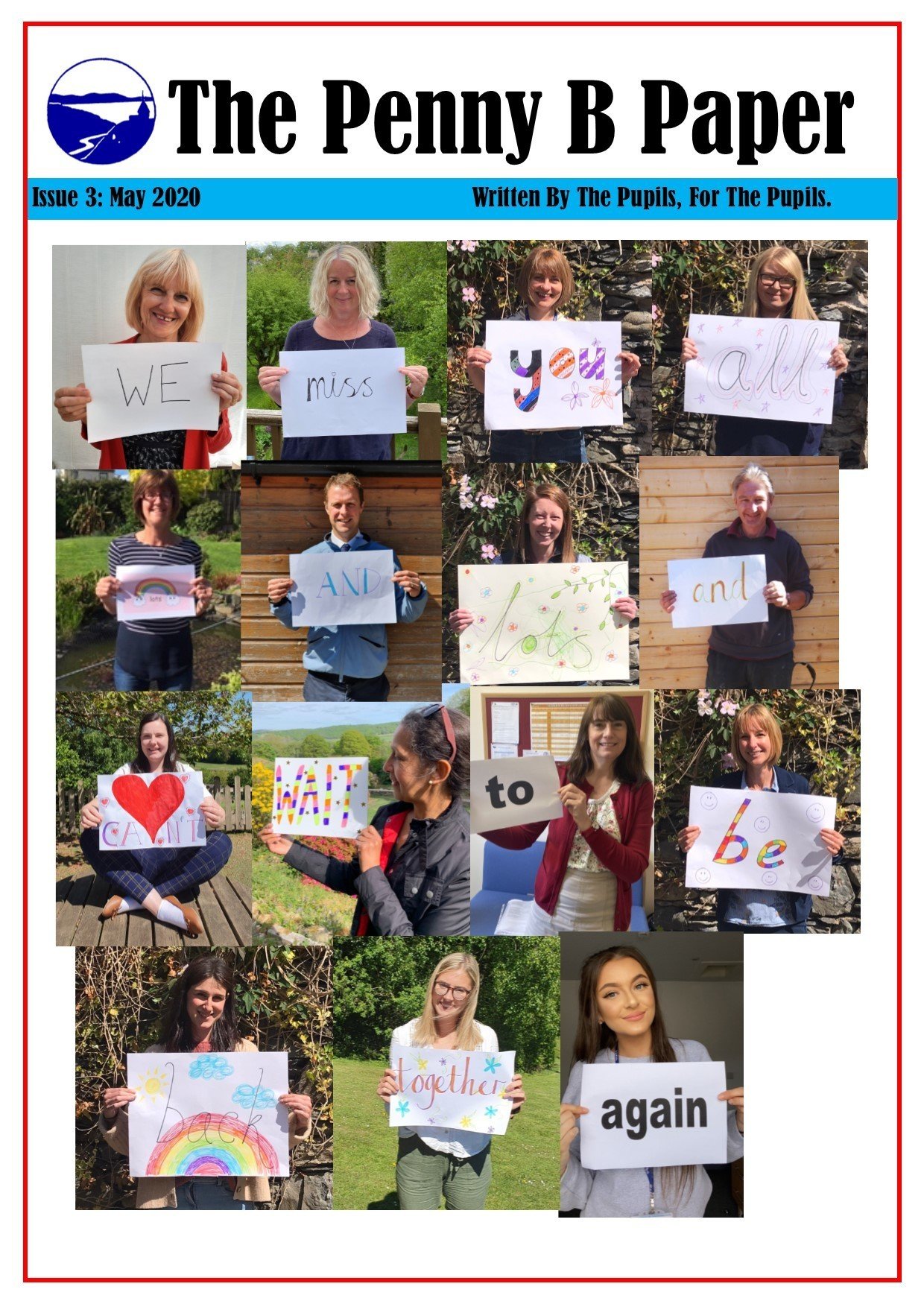 Here at Penny Bridge we have a dedicated team of children in Years 5 and 6 who create our Penny B Paper. The children give up their time after school and work with Miss Gibson to keep you all up to date with current issues, sporting achievements and pages created for your entertainment.
Thank you to everyone who has bought our previous two issues and we hope you enjoy our third issue online this time due to social distancing!
Past papers!
NEWEST PAPER!
Issue 3: May 2020 .... I'M NEW!