Reception - Cheviots
Welcome to Reception! In Reception we aim to provide an exciting and stimulating classroom environment which provides opportunities for the children to learn through creative and topic based activities. We believe it is important that the children feel safe and happy in their learning environment, ensuring that they feel confident and well supported. We aim to achieve this by ensuring their work is valued and that their ideas are developed and extended, incorporating individual interests into their lessons.
Phonics is the key building block in Reception as it provides essential skills for the reading and spelling of words. Word-reading is a priority and involves helping children decode (sound out) unfamiliar words, additionally encouraging them to recognise words they may already know. Throughout the day basic reading and spelling strategies are reinforced across all other areas of learning as are the basic skills in both literacy and maths.
This term our topic is "Bears." This is a lovely topic for the children to begin school with as there are many familiar stories surrounding it. We have planned a range of exciting activities using contributions from the children to inspire our topic web.
Photographs are to follow!
Miss Davies and Mrs Thornhill
This is our Growth Mindset display . . . . .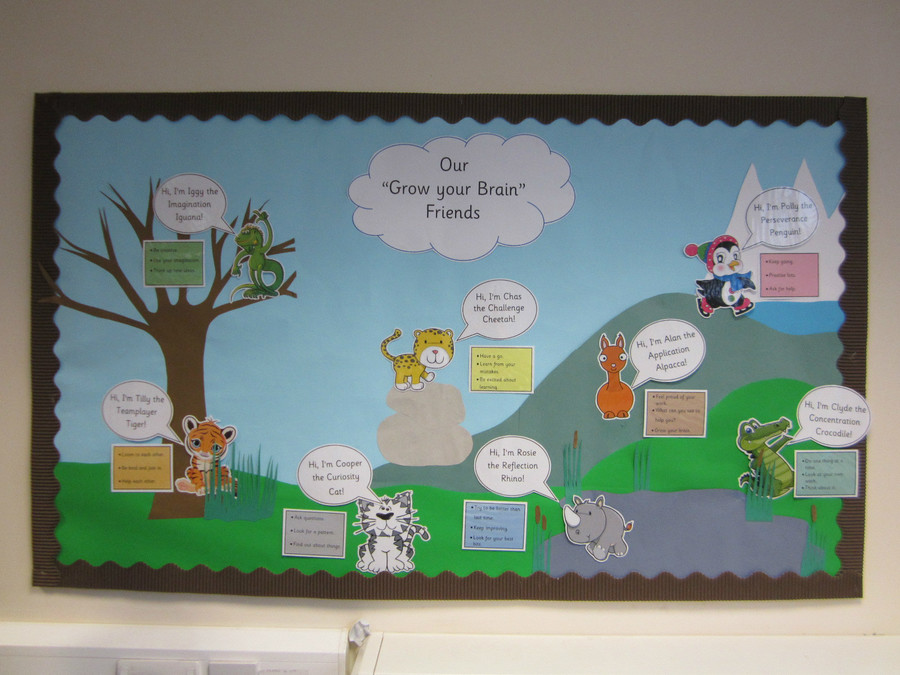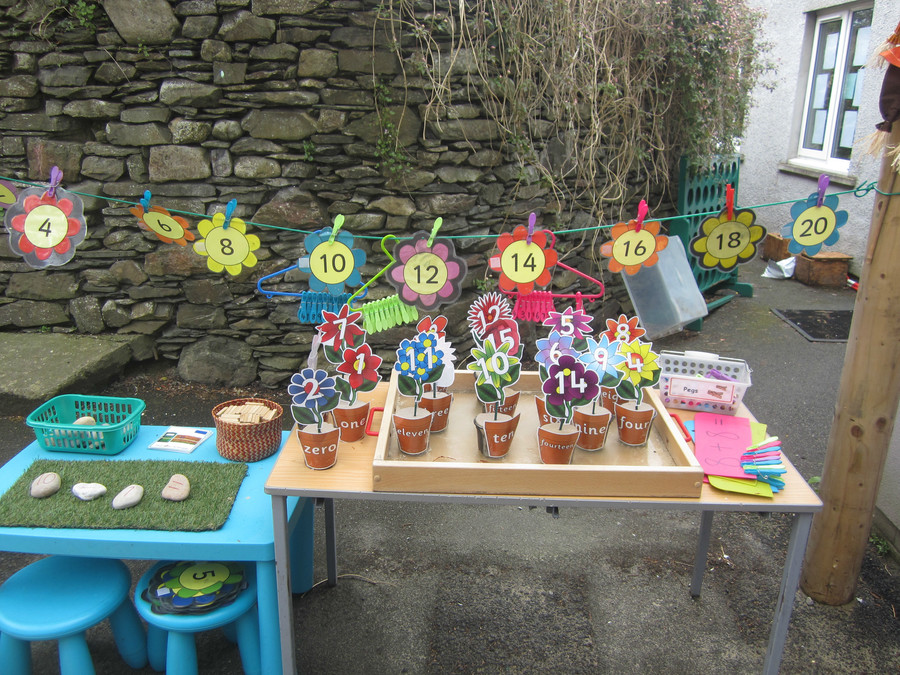 Look at our "Garden Centre" . . .