Early Years
Areas of continuous provision
Writing area
The children have access to a variety of resources, they us this space to put into practice the skills that have been taught.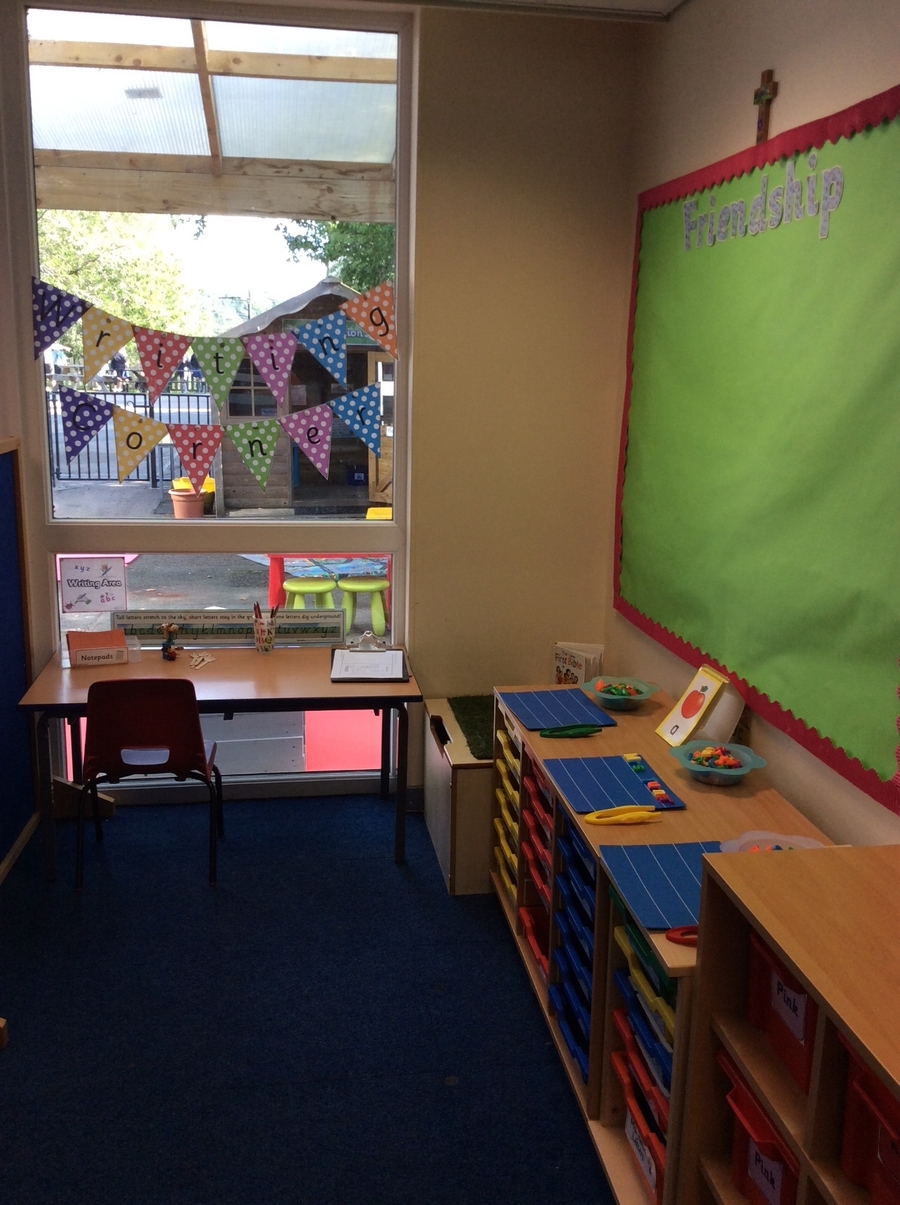 Reading area
We have a large selection of fiction and non-fiction books, for the children to choose from. They enjoy snuggling with one of the teddies and spotting letters and words that they recognise.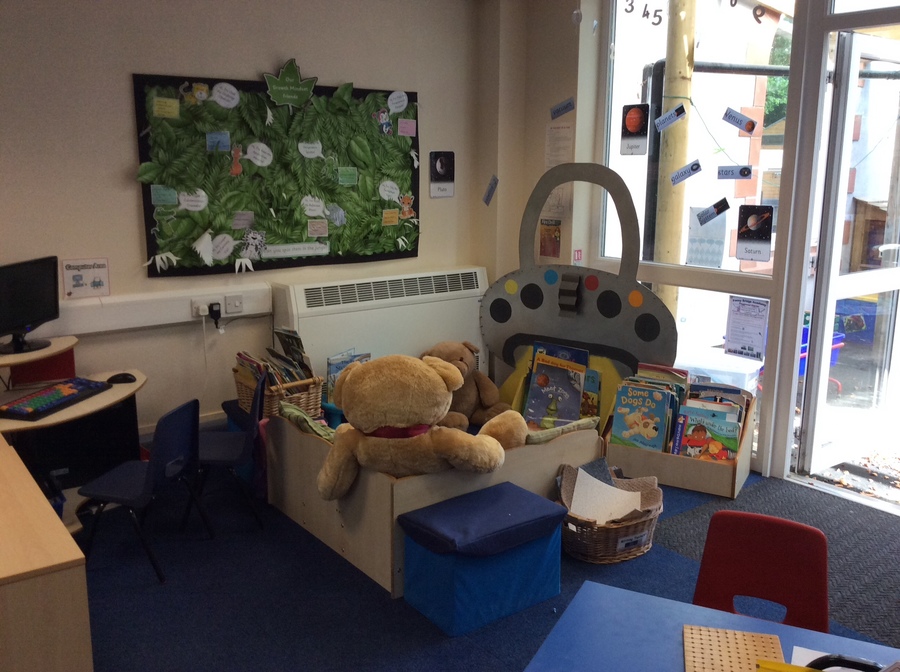 Role play area
Our current topic is journeys and we are looking at space journeys.
Maths area
In the maths area there are activities for the children to practice and apply the knowledge taught from adult-led activities.